Indian Street Food Board from Tap 65
I think grazing boards have become my point. Except, unlike the board from BLDG 5, I've shared this with friends. Tap 65 offers upscale Indian fusion, and that's exactly what it was. The various offerings on this plate were full of flavor and spice, as most Indian cuisines do.
It included items such as vada pav (fried potato sandwich topped with green chutney and sweet and sour sauce), samosas, fried carrots, cashew masala and various sauces.
Press 65, 515 Mouton Street, Suite 103, Baton Rouge, LA 70806. (225) 726-7068.
Tap 65 is open from 4pm to 12am Monday through Thursday, 4pm to 1am on Friday, 11am to 1am on Saturday and 11am to 10pm on Sunday. Brunch is served from 11 AM to 3 PM on Saturdays and Sundays. (Lauren Chirami, faculty writer)
Pressed lobster bread from local Po'Boys for JED
Not all delicious foods can be beautiful either. JED Boy of the Month for September definitely falls into this category, or at least I do. But oh my God, was it delicious?
Warm Leidenheimer French bread is loaded with Louisiana crawfish tails, Creole seasoning, a 3-cheese blend, and of course, the Holy Trinity.
Additionally, $1 of each sale goes to the Leukemia & Lymphoma Society. It's one of the reasons why I come back to JED and ask "boy of the month, please!"
JED's Local Po'Boys, 672 Jefferson Highway, Baton Rouge, LA 70806. (225) 349-8333.
JED is open from 11 a.m. to 8 p.m. Tuesday through Saturday and from 11 a.m. to 3 p.m. on Sunday. (Emma Descher, staff writer)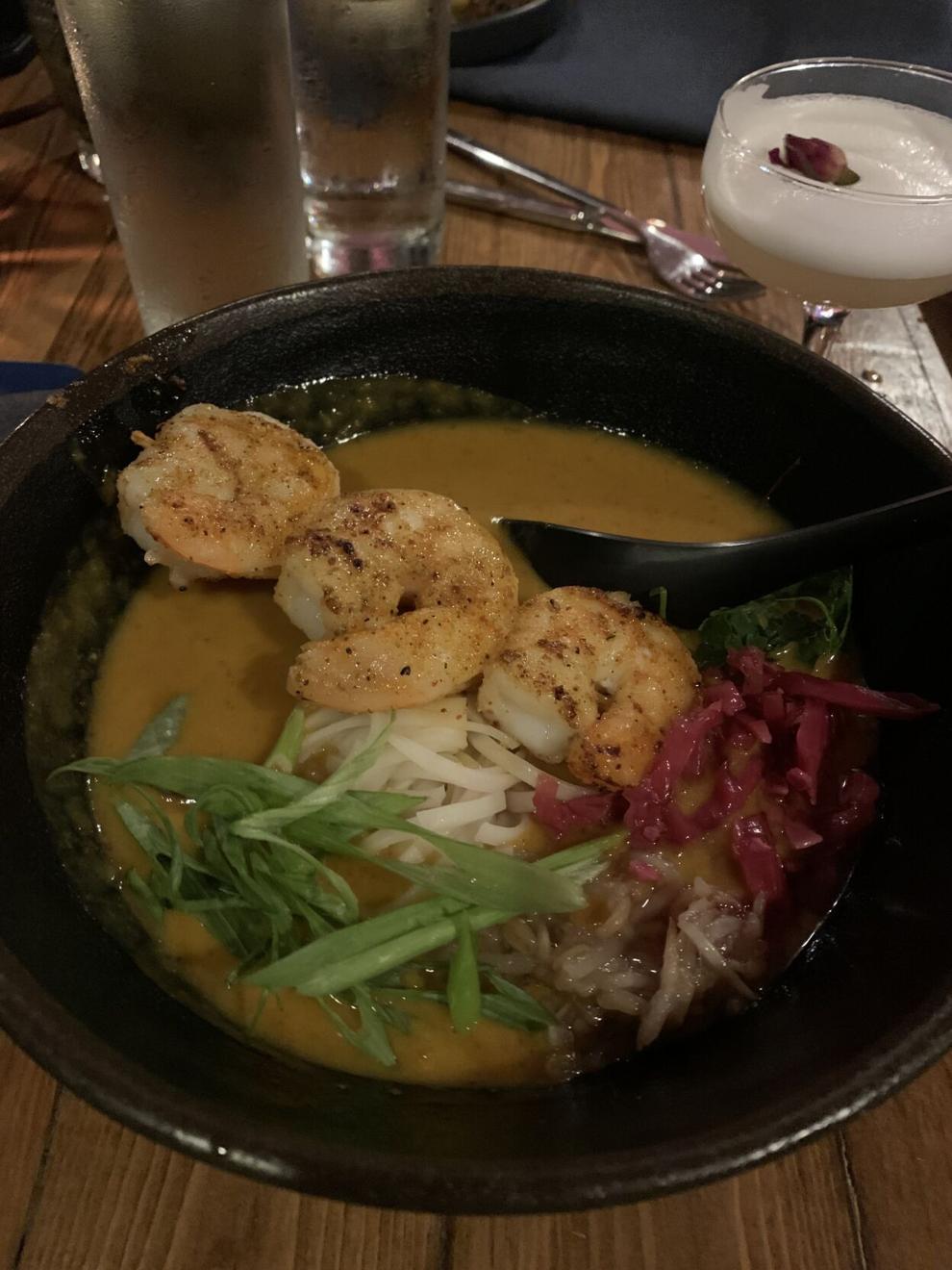 Malaysian Coconut Curry from Soji Modern Asian
While Soji may be no stranger to the best things we've eaten at The Advocate, I recently tried it for the first time. And honestly, it was as good as everyone said.
Although I've had many suggestions to try drunken noodles, I opted for something a little more outside my comfort zone, choosing the Malaysian Coconut Curry. The dish is reminiscent of noodle soup or ramen, with a thick, spicy curry layer topped with a packet of rice noodles. On top of it was pickled vegetables and a jumbo shrimp skewer. The curry was a little spicier than I expected, but luckily the sweetness of the coconut helped finish off the flavour.
I of course had to try a cocktail while I was there, and I chose mother of pearl, a suggestion from my co-worker Emma Descher. The cocktail, infused with rosebuds, was floral, but not in a way that feels fragrant, and was as delicious as it was beautiful.
Soji Modern Asian, 5050 Government St., Baton Rouge, 70806. (225) 300-4448
Soji is open from 11 a.m. to 2 p.m. and 5 p.m. to 9 p.m. Tuesday through Thursday. Friday and Saturday, 11am-2pm and 5pm-10pm Sundays, 5pm-9pm (Julia Gilbo, staff writer)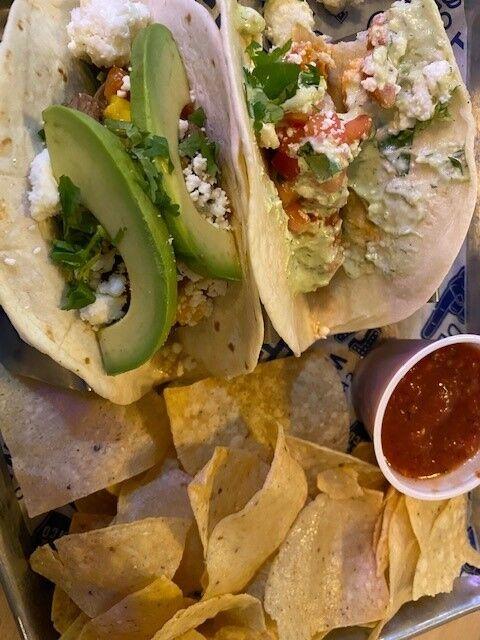 Fire and scissors at Rock Paper Taco
The performances from Rock Paper Taco were so good that a second flight in several weeks was warranted. The Fire, featuring proper chicken in buffalo sauce, hit the spot more than Scissors, a carnitas-mango sauce mix.
The Fire is a good alternative to a set of Buffalo wings elsewhere. Hot enough to make one sweat but not so intense that the heat is all you feel.
In the scissors, the carnitas were tough, but good carnitas are probably hard to find in the city.
After trying only four of the 15 taco "flavors" in two weeks, there's a good chance of a third consecutive Sunday trip to Rock Paper Taco, but details won't be shared next week. are you alone.
Rock Paper Taco, 7242 Perkins Road and 166 W. Chimes St. , Baton Rouge. Each location is open from 7 a.m. to 11 p.m. (Kelly P. Kissel, metro editor)

#Indian #street #food #lobster #pressed #bread #coconut #curry #tacos #ate #week #Entertainment #Life